Success is peace of mind which is a direct result of self-satisfaction in knowing that you did your best to become the best that you are capable of becoming.
John Wooden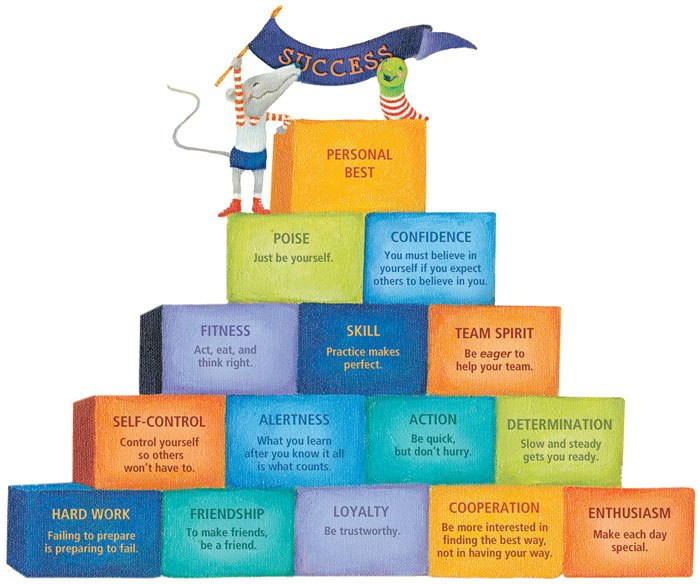 The Nativity School has a long-standing history of a strong athletics program. Each year we offer these team sports throughout three seasons for our students as a member of the North County Parochial League (NCPL).
Fall : Boys Flag Football and Girls Volleyball (Grades 5-8) League & Cross Country Meet (Grades TK-8) and Girls Flag Football Tournament (Grades 5-8)

Winter : Boys Basketball and Girls Soccer (Grades 5-8) League and Boys and Girls PeeWee Soccer (Grades K-8) League

Spring : Boys Soccer and Girls Soccer(Grades 5-8) League, Boys and Girls PeeWee Basketball (Grades 3-4) League and Track and Field Meet (Grades TK-8)
Most league games are played on weekday afternoons on site utilizing our gymnasium or turf field. PeeWee soccer is played on Saturdays on our campus and the tournament games and meets are typically hosted on select Saturdays by our San Diego Catholic high schools.
All student-athletes are expected to dedicate themselves to the pursuit of individual athletic excellence while maintaining good standing in both academic and behavioral policies. In addition to developing students' athletic skills, coaches will focus on instilling the district's core values and strong character. In the North County Parochial League's (NCPL) Philosophy Statement, Pope Paul VI is quoted to say that sports contribute greatly to the development of the whole person.
Play Like a Champion
At The Nativity School we are committed to the Play Like a Champion Today™ Educational Series, and especially its Sports As Ministry (SAM) program for coaches. Coaching is an opportunity for our volunteer parents to extend the lessons of character learned in the classroom onto the field in the form of sportsmanship. We also believe in the dignity of each child having the opportunity to play, and are committed to providing a program that allows kids ultimately to "Play" and have fun while focusing on development over wins and excessive specialization.
Youth sports provide countless benefits to children, who grow physically, mentally, socially and even spiritually through their involvement in team and individual activities. At the heart of a positive youth sports experience is play. At Play Like a Champion, we believe that all children have the right to play in a safe and fun environment!
Since 2006, the Play Like a Champion Today Educational Series has served over 100,000 coaches and parents through a network of 230+ trained-trainers in well over 50 cities throughout the United States and Canada. Play Like a Champion moves beyond the X's and O's of coaching to address the core elements of effective coaching: 1) motivation, 2) team-building, 3) leadership. Scientifically-based and ethically-directed, Play Like a Champion designs its educational programs to promote children's physical, social and moral development to last a lifetime.